Hiking in Madrid: Peñalara & Glacier lagoons
Peñalara 2.428 m (Penalara 7,965 ft) above sea level,  is the highest mountain in the Guadarrama Mountain Range, and it is also the highest point of the Community of Madrid. The granite massif has a series of peaks aligned from southwest to northeast; Dos Hermanas, Peñalara, Risco de los Claveles and Risco de los Pájaros. This area is mainly dominated by alpine grasslands, although below 1900m it is covered by a tremendous red pine forest. The melting snowfields give birth to glacial lakes, lagoons, ponds, and streams. The eastern face of the massif forms small glacial cirques with more than twenty lakes and ponds that are habitat to different amphibians, some of them endemic to this area.
Peñalara and its activities change drastically when winter arrives. While the summer season presents hikes and routes for all levels and ages, winter conditions might require experience and proper mountaineering gear like snowshoes, ice axe and crampons. In the east face we can also find couloirs and icefalls that mountaineers climb during the coldest days of the year.
Even though Peñalara is the most alpine area in Guadarrama, Cotos Pass is just 5km from the summit. The easy access to this mountain has put in danger the delicate biodiversity that lives in it. This area is now monitored and protected by National Park staff. The proximity to Cotos is not all bad news, it also gives us the opportunity to access by bus from madrid city or use the free parking if we approach with our car. Furthermore we can visit the popular Venta Marcelino, an alpine bar and restaurant to grab some food, snacks, hot drinks or a cold beer with superb views of the high summits of Guadarrama from the outdoor terrace.
Peñalara Photo Gallery by Santiago Sierra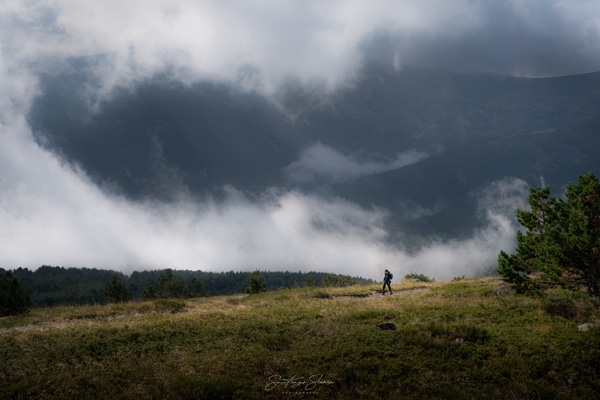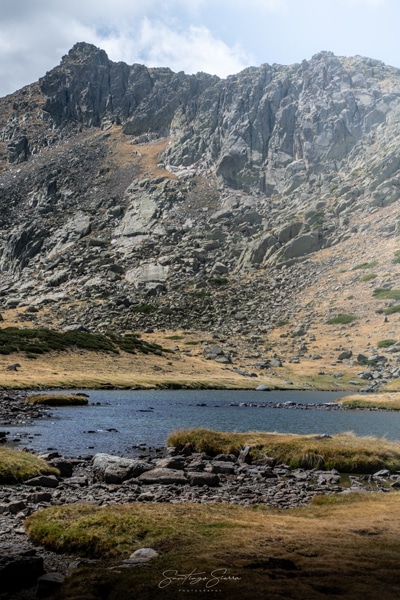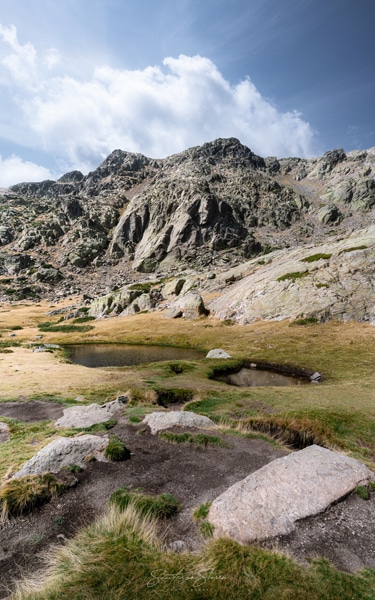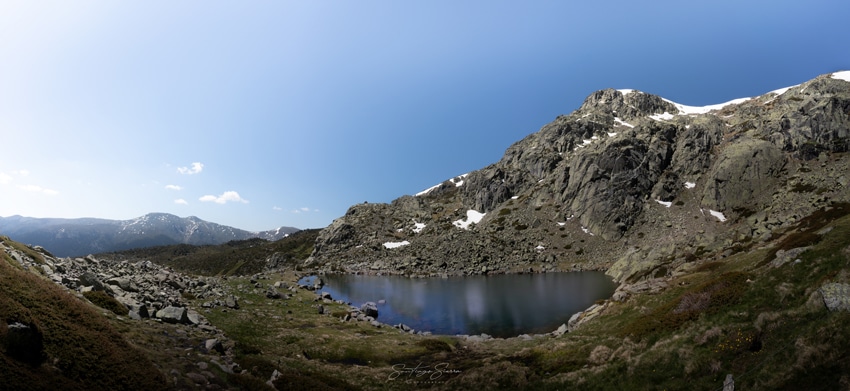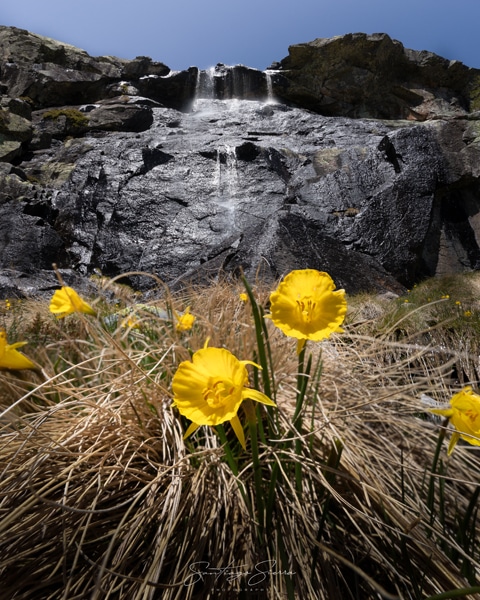 If you want to discover the best hikes in Madrid, we recommend you the following custom hiking tours:
Hiking in Sierra de Guadarrama National Park
Hiking in La Pedriza National Park
Enjoy the mountain in autumn safely!
For more more Outdoor adventures visit:
Always practice Leave No Trace ethics on your hikes and adventures. Be aware of local regulations and don't damage these amazing places.
---
DREAMPEAKS: HIKING IN MADRID. ADVENTURE TOURS IN MADRID. OUTDOOR ACTIVITIES IN SPAIN.
Text and Photographs by Santiago Sierra (Mountain Guide & Photographer).