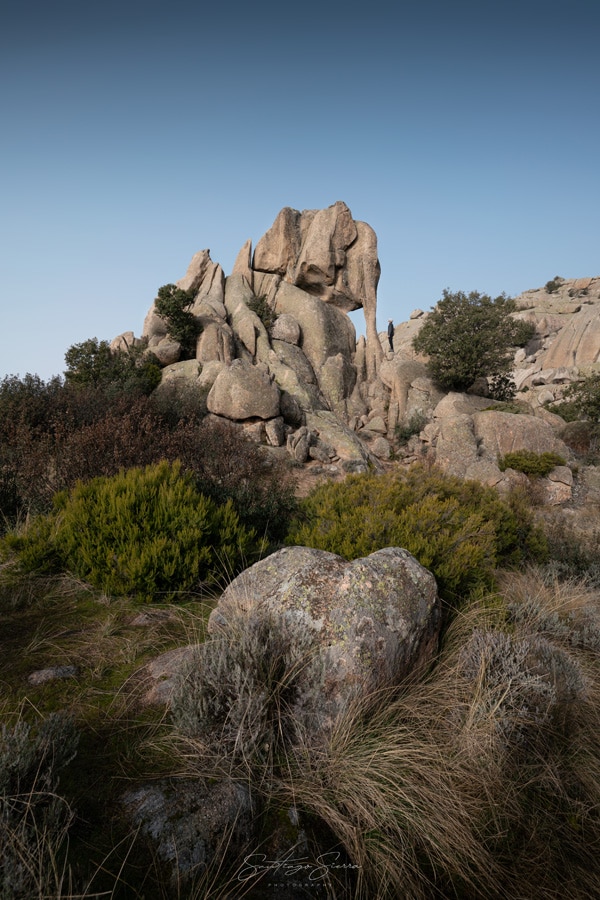 The Guadarrama national park and other natural reserves in Madrid and around.
Madrid's nature includes various types of scenery such as high mountain areas, wetlands or even a butterfly reserve.
If you feel like getting away from the life of the capital and all its hustle and bustle, here are some natural parks in the Community of Madrid that are the best option to reconnect with nature. Because in Madrid there are not only buildings and cars, but also attractive landscapes for you, the nature lovers:
National Park of Sierra de Guadarrama: Located between Madrid and Segovia, it contains 45% of the animal species of Spain, all of them living together in a Mediterranean high mountain landscape. Within this park we find places that must be visited as the glacial cirque of Peñalara, with the Laguna Grande, Laguna Claveles or Laguna Chica and other areas such as La Pedriza with El Elefantito or El Carro del Diablo. And, of course, we can not forget the Cascadas del Purgatorio or the Cañones del Lozoya.
Regional Park of the Middle Course of the Guadarrama River: It is located west of Madrid and mixes natural landscapes such as wasteland, crops, riparian forests of willows, poplars, ash trees and dense oak forests. The Sotos de Aulecia and Monte de El Gasco are obligatory stops here.
Upper Manzanares Basin Regional Park: Located northwest of the capital, it includes landscapes from high mountains such as Cuerda Larga to forests such as El Pardo. This park also includes the Soto de Viñuelas and its bird protection zone, as well as architectural heritage such as the Castle of Manzanares El Real or the Canto del Pico House.
Southeast Regional Park: It is located in the north of the Community of Madrid and is characterized by its more than 120 wetlands, most of which are used for corn cultivation. There are also pine and kermes oak forests. From Dreampeaks we recommend you to visit the Lagunas de la Vega del Porca and the Lagunas de las Madres.
Paraje Pintoresco of Pinar de Abantos and Herrería area: This landscape is located near the Monastery of El Escorial and also has a great ecological value since it is home to the Arboretum Luis Ceballos Environmental Education Center. The area of San Lorenzo with its holm oak forest and the area of the Aulencia river with its riverside forest and the oak groves of the Bosque de la Herrería stand out.
Natural Site of the Beech Forest of Montejo de la Sierra: It is the only beech forest in the autonomous community and one of the best preserved territories, as well as one of the few humid orchards that are preserved in the Central System. This landscape consists of 250 hectares very well preserved. It is worth mentioning that autumn is the best time of the year to visit it, but only if you have an accreditation from the administration of the Sierra del Rincón.
Nature Reserve of El Regajal-Mar de Ortígola: Located in the south of the community of Madrid, it began as an artificial one, but with the passage of time the lagoon became completely naturalized. This natural reserve is formed by hills and limestone terrain where partridges, blackbirds, rabbits, hares and wild boars live. Finally, it is necessary to emphasize that it is one of the largest butterfly reserves, not only in Spain but also in the world.
As you can see, there is a lot of nature at a very short distance from the big capital that requires at least one mandatory excursion a year. Discover the main mountain areas in Madrid on our blog:
No matter what your hiking experience or preferences, Madrid has an stunning national park and diverse natural reserves. Discover the most scenic landscapes with Dreampeaks guided hikes.
Always practice Leave No Trace ethics on your climbs, hikes and adventures. Be aware of local regulations and don't damage natural parks and wilderness.
---
DREAMPEAKS: ROCK CLIMBING IN MADRID. HIKING IN MADRID. ADVENTURE TOURS AND OUTDOOR ACTIVITIES IN SPAIN.
Text by Iris López (Sports Journalist).