Hiking in Madrid: La Pedriza
Located in Manzanares el Real municipality, La Pedriza is a granite batholith that occupies about 3200 hectares of the southern face of Sierra de Guadarrama. Just 45 minutes from Madrid city.
This incredible landscape has been carved for millions of years and today is formed by uncountable peaks, cliffs, massive boulders, valleys, streams, and the Manzanares River. This river provides life with scenic pools and waterfalls flowing down the plains and crossing the city of Madrid.
This habitat hosts a great variety of wildlife and flora. The skies are guarded by vultures and eagles. The ground is roamed by snakes and lizards. In its forests we can find foxes, wild boar, deer and red squirrels. We cannot forget to mention the dominant presence of the ibex mountain goat that currently overpopulates boulders, cliffs, and pastures. Even though they are negatively altering the ecosystem, those who visit feel humbled by their constant presence.
"La Pedri", as locals call it, is an area with geological and outdoor recreative interests. The superb scenery offers numerous walks and signed hikes to explore various well-known sections and peaks such as The Elephant, The Bird, El Yelmo, The Labyrinth, Sirium Peak or the Wall of the Dead. During the routes you will sightsee scot pine forests, oaks, cork oaks, impressive granite rock formations, mountain wildlife and flora, and superb mountain landscapes. Nevertheless could be tricky to navigate through the labyrinth net of narrow trails. It´s very easy to get lost if you go without a GPS or proper topo map. Furthermore its granite walls, slabs, crags and domes attract climbers from all over the world. La Pedriza is south oriented and sunny so is recommended to be visited during autumn, winter and spring seasons. Summer could be very hot and dry.
La Pedriza is part of Sierra de Guadarrama National Park as well as the Cuenca Alta del Manzanares Regional Park. Down the hillside we can find the town and XIV Century well conserved castle of Manzanares el Real, which welcomes thousands of visitors throughout the year. The beautiful landscape, history, and welcoming residents makes it a fantastic place to visit.
La Pedriza Photo Gallery by Santiago Sierra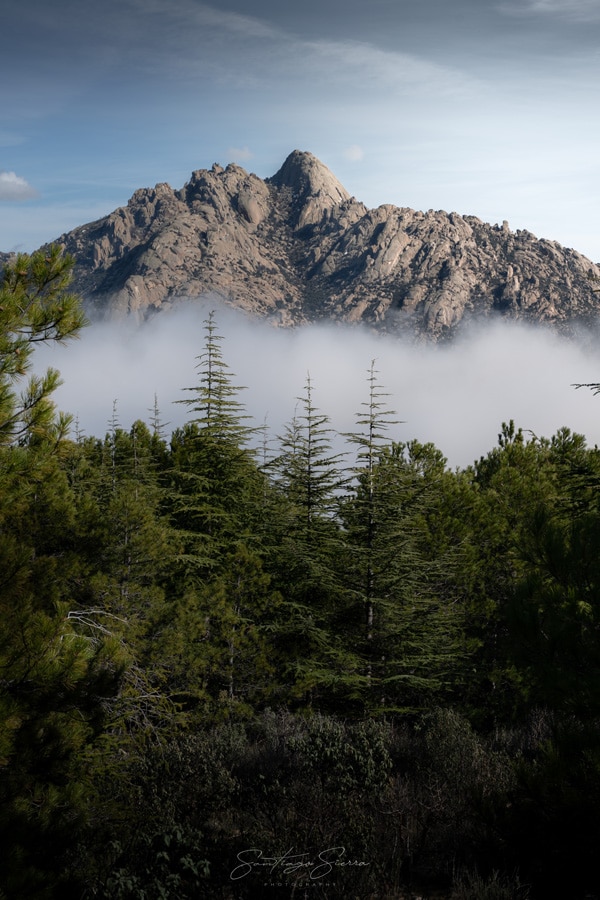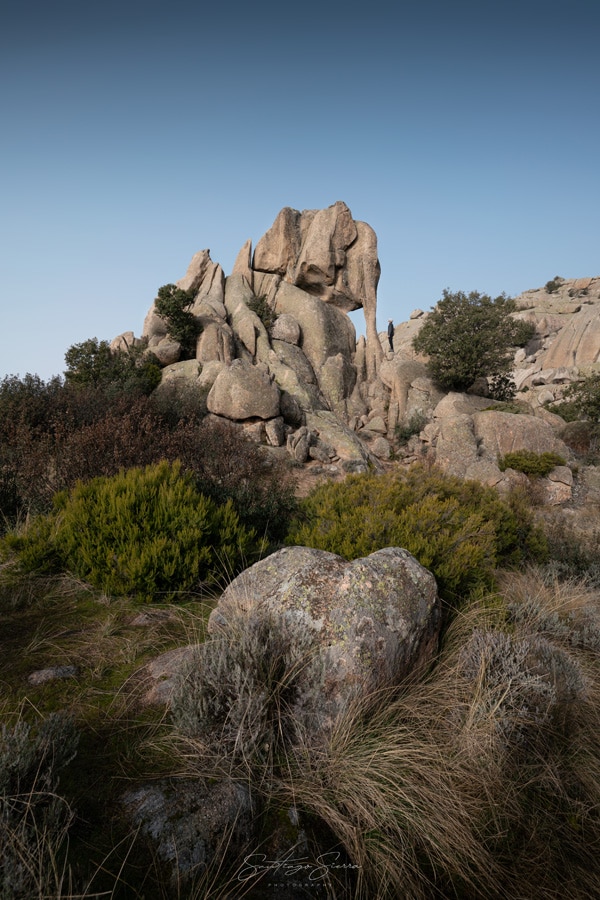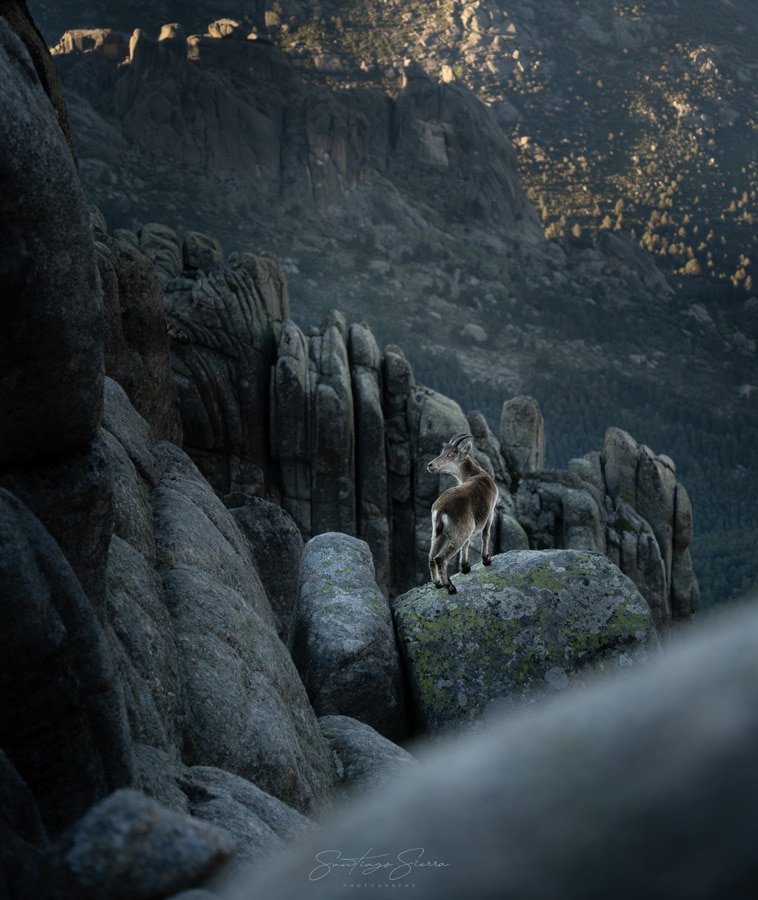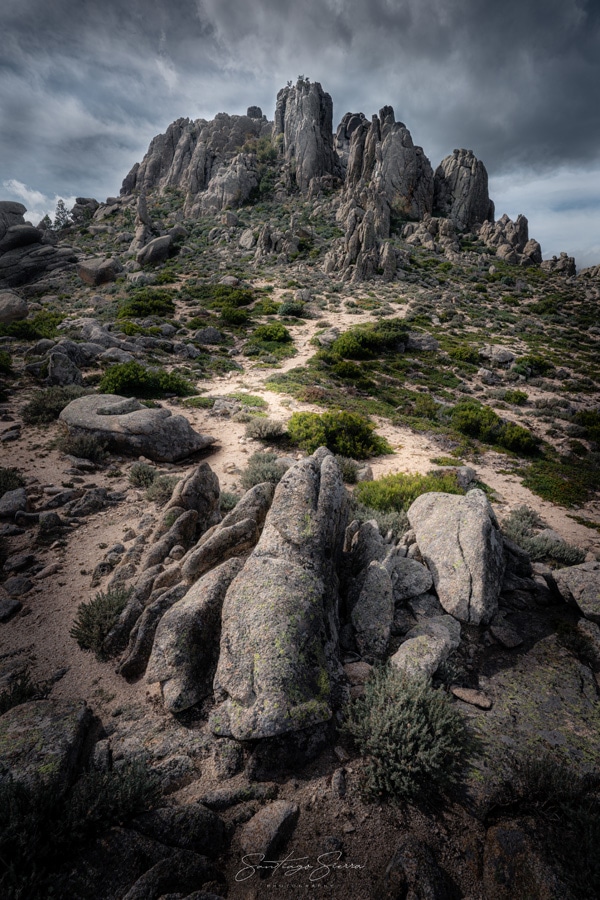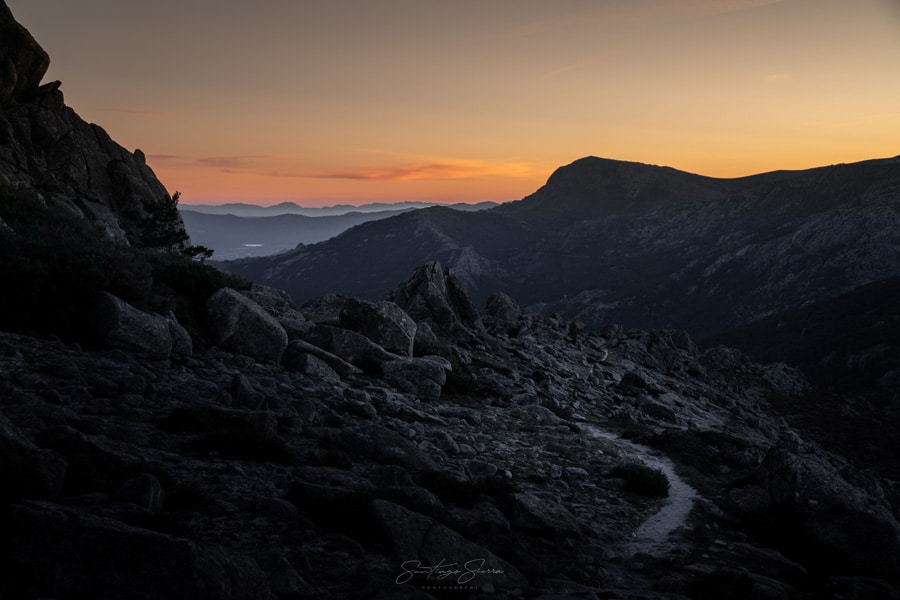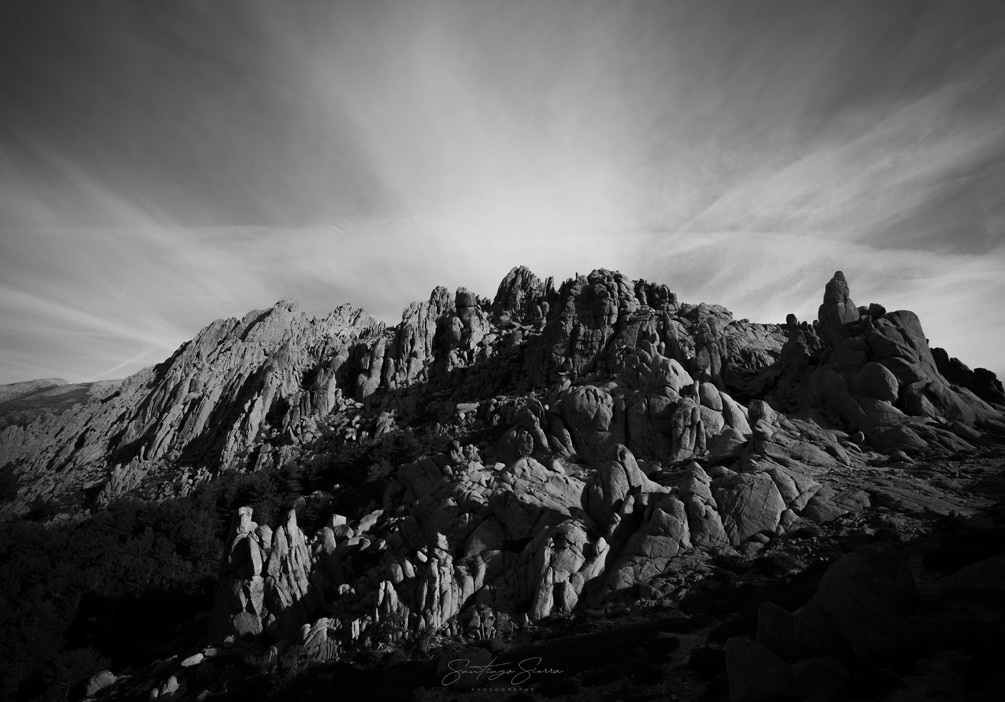 If you want to discover the best hikes in Madrid, we recommend you the following custom hiking tours:
Hiking in Sierra de Guadarrama National Park
Hiking in La Pedriza National Park
Enjoy the mountain safely!
For more more Outdoor adventures visit:
Always practice Leave No Trace ethics on your hikes and adventures. Be aware of local regulations and don't damage these amazing places.
---
DREAMPEAKS: HIKING IN MADRID. ADVENTURE TOURS IN MADRID. OUTDOOR ACTIVITIES IN SPAIN.
Text and Photographs by Santiago Sierra (Mountain Guide & Photographer).