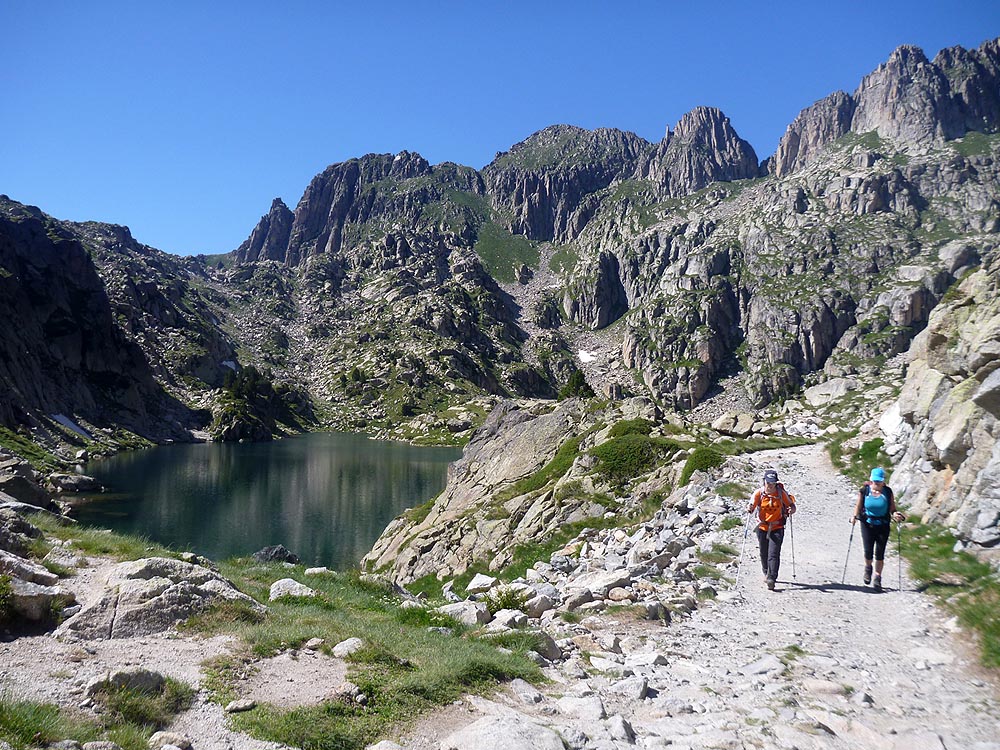 Benefits of Walking. Reasons to Go Hiking.
Hiking is an outdoor activity that consists of following a trail, itinerary or climb up through mountain sceneries and natural spaces, prolonged in time and distance. It differs from a simple walk because hiking is a continued exercise covering kilometers at a constant pace in nature.
What do you need for hiking?
Hiking is a simple and affordable sport activity, if we compare it with other outdoor activities. There are popular paths and trails, such as Camino de Santiago, but you can go for a hike on any marked trail or way near your home.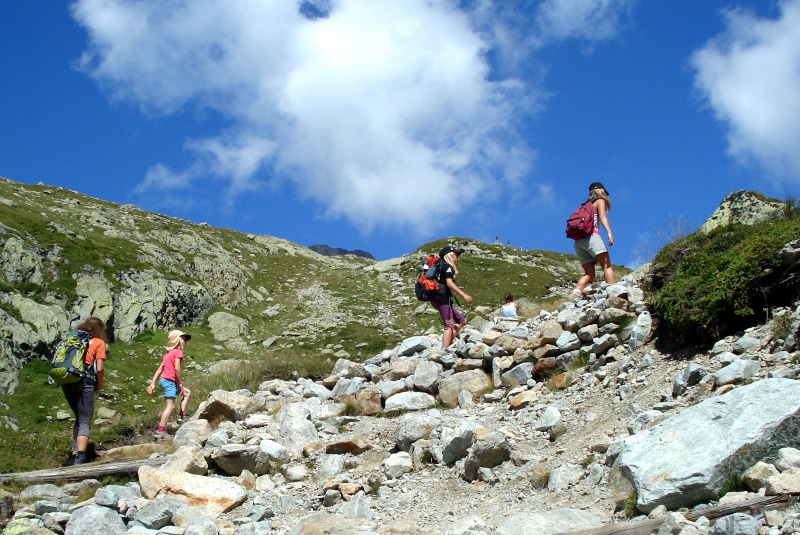 Obviously, in terms of equipment and gear, a hiker must wear hiking footwear and outdoor clothing appropriate to the type of terrain, itinerary and climate, as well as a backpack that contains everything necessary to carry it out for own safety and autonomy such as food, water , a first aid kit, maps, etc.
This is a basic list of recommended hiking equipment:
-Backpack 20L/30L
-Mountain/Hiking boots or trail shoes.
-Mountain wear/Outdoor wear (according to the season).
-Fleece.
-Waterproof jacket (windproof/waterproof Gore Tex type).
-Warm hat and warm gloves (during 4 seasons).
-Sun screen and lip balm.
-Sun hat.
-Sport Sunglasses.
-Walking sticks or poles.
-Mobile phone and camera.
-Passport/Identification document and personal belongings.
-Personal medication.
-Maps and trail guides.
-1,5 L of water and snacks (sandwich, fruit, nuts, energy bars, etc…) per person.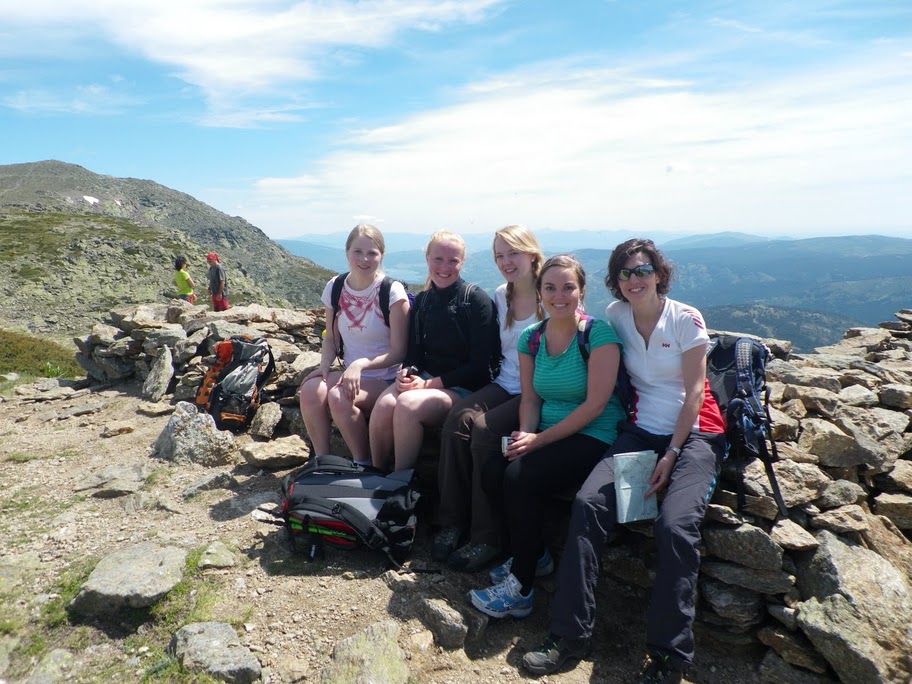 BENEFITS OF HIKING AND TREKKING IN NATURE
Nothing is more natural than walking. However, walking activity has many benefits according to health authorities. Hiking can be practiced by everybody at all levels: an easy hike with children, a moderate walk for a person with cardiovascular disorders, and more difficult ascents or mountain trail races.
Hiking can be practiced all year round, including winter season when we can go outdoors and enjoy a Snowshoeing hike through snow covered landscapes on the mountains.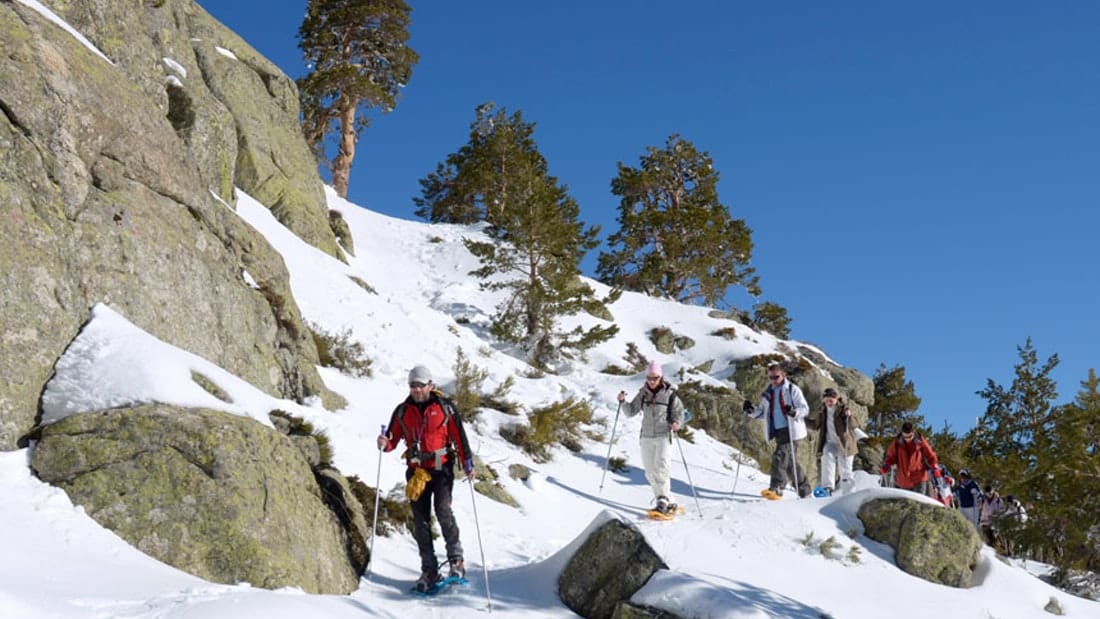 On a physiological and psychological level, hiking has beneficial effects on our physical and mental health according to numerous health authorities:
1. Improves cardiovascular health: walking for a long period of time activates the heart and strengthens it. It improves blood circulation and blood pressure. This helps prevent, to a large extent, cardiovascular and coronary heart disease, and hypertension.
2. Reduce cholesterol: hiking reduces high levels of cholesterol and blood glucose. Authorities recommend walking at least three times a week and at least 30 minutes. A walk of a few hours mobilizes the production of aerobic energy (the one that burns fat) and helps fight excess of cholesterol, obesity, diabetes, cardiovascular diseases and osteoporosis.
3. Breathe fresh air: getting away from pollution to practice sports in nature or in the mountains is a gift for the lungs and turns a simple workout into a healthy habit. Our breathing capacity is increased.
4. Fight sedentary lifestyle: hiking is an entertaining way to activate the body because each hike or excursion can become a new adventure that helps us activate the body and mind, and enriches us.
5. Relieves back pain: whenever the backpack that accompanies the exercise is practiced correctly and without overloading, hiking helps strengthen the back muscles and also relax them.
6. Improve your self-esteem: as reflected in a study published in 2010, just walking for at least five minutes is enough to improve self-esteem and reduce stress. In addition, spending the entire day in nature improves the results even more. It is a wonderful way to take care of our body and perceive our limits, reconnecting with nature.
7. Expand your relationships: hiking allows you to meet new people or forge links with your friends, family or colleagues. Few things are more rewarding than sharing the physical exercise of a walk and talk while discovering the beauty of new landscapes and natural spaces.
In summary, hiking gives us a better quality of life, a better mood, greater mental well-being and the expansion of our social relationships.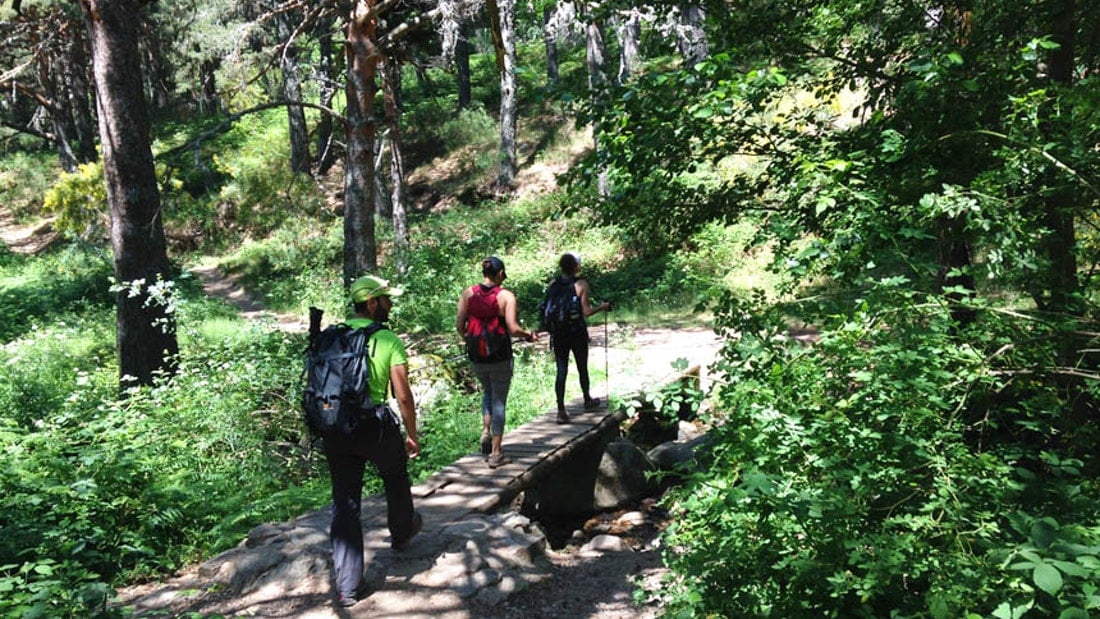 In terms of benefit / risk ratio, hiking is probably one of the most interesting sports. It could be adapted to everyone's abilities, fitness, age or experience Hiking is suitable for everybody!
PREVENTION TIPS TO PRACTICE HIKING
-Buy specific hiking or mountain shoes that fit your feet well. Ideally, a medium or high-top boot to protect the ankle, with waterproof but breathable membrane (Gore Tex type) to keep the foot dry, and have a good grip and non-slip sole (Vibram type). The feet usually swell after walking for hours so it is recommended to leave approximately one finger of space in your hiking shoes so that the foot is comfortable and allows you to wear thicker socks in winter. Leaving a lot of room to spare in your boots is not advisable because the foot will slide inside it producing worse support, rubbing and blisters.
-Knee or ankle sprains occur more frequently on uneven terrain. Attention, they occur more often when the body is tired, usually at the end of the walk and downhill. Overweight people are more vulnerable to sprains.
-It is necessary to bring water or isotonic drink for a correct hydration as well as food that provide us with adequate energy and nutrients to maintain a sufficient level of carbohydrates, salts and minerals. Be careful of children who dehydrate faster than adults and need to eat and recover energy more frequently.
-In the mountains, hiking trails and mountain itineraries are prepared in advance and carefully. We must choose a trail adapted to the duration, distance and difficulty of the less trained or experienced hikers, always have an alternative route or plan B in case of bad weather (mountain huts, alternative paths, etc.) and do not forget to check the weather forecast in reliable sources.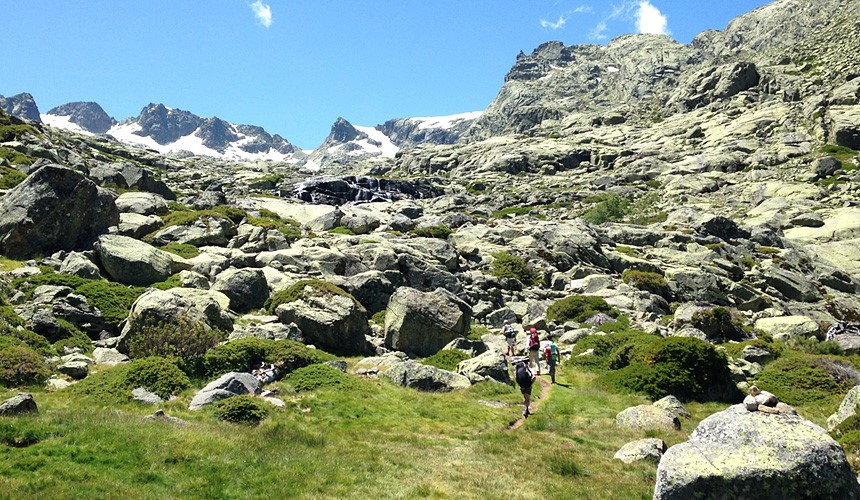 -Ideally, the load in the backpack during a hike or excursion should not exceed 20% of the walker's weight.
-A first aid kit is recommended for hiking: scissors, bandages, disinfectant, compression tape, etc.
-In summer, don´t forget to bring enough water, light breathable clothes, sunglasses, sunscreen and a hat to prevent dehydration, sunburn and heat stroke. Beware of sunburn, especially in summer and in the mountains, when the air is colder or the clouds mask the heat and the higher sun radiation.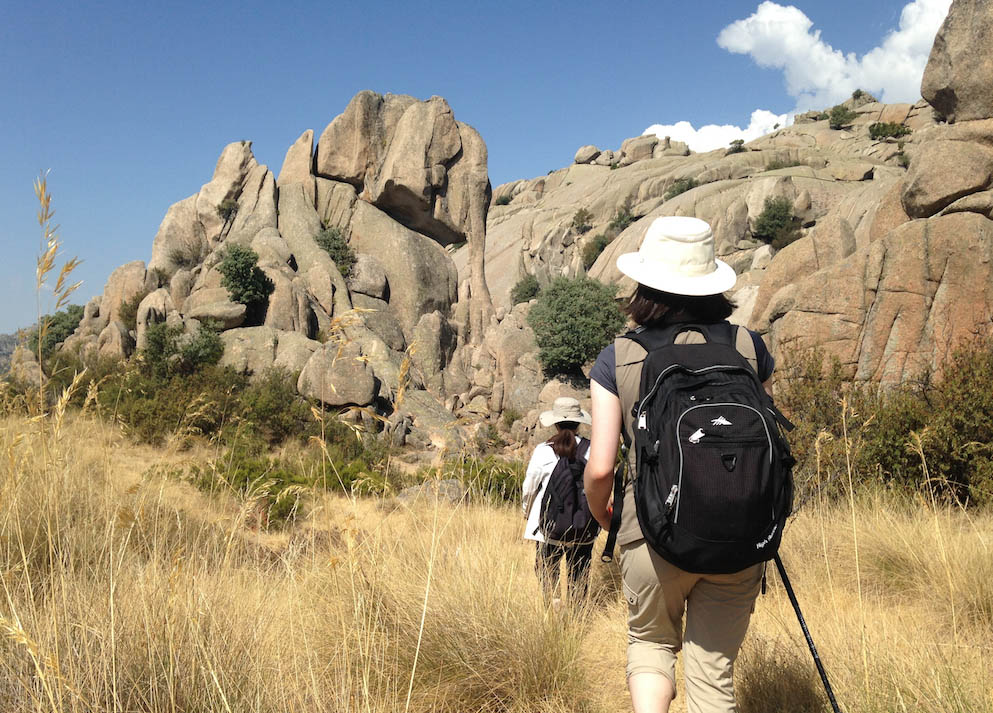 -In winter you have to adapt your clothes and equipment to the changing and cold weather, rain, wind, low temperatures, snow etc … especially up in the mountains. You must wear warm clothes by layers, hat and warm gloves and plan well the route you are going to take.
-Don´t go hiking alone. Walking accompanied allows you to share the experience and receive help in case of an accident.
-Always inform someone of your friend or family circle the trail and area where you will go hiking. In case of an emergency or accident, this will help rescue teams to focus the search area and be able to offer assistance more quickly.
HOW TO GET STARTED ON HIKING?
For hiking safely, it is advisable to start with guided hikes, excursions and treks accompanied by a Mountain Guide or attend specific outdoor instruction courses according to your level and experience.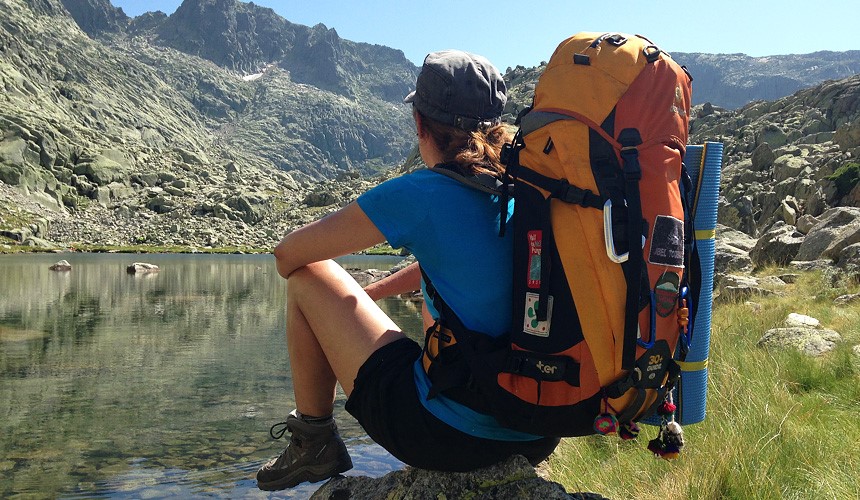 Always practice Leave No Trace ethics on your hikes and adventures. Be aware of local regulations and don't damage natural parks and wilderness.
---
DREAMPEAKS: HIKING IN MADRID. ADVENTURE TOURS IN MADRID. OUTDOOR ACTIVITIES IN SPAIN.
Text by Gabriel Blanco (International Certified Mountain Guide).